When it comes to buying or leasing a new vehicle for this upcoming winter, your mind might boggle over 4WD (Four Wheel Drive) versus AWD (All Wheel Drive). These two might sound similar and maybe even a bit redundant.
Isn't four-wheel drive and all-wheel drive the same thing?
Cars, trucks and SUV's all have four wheels, right?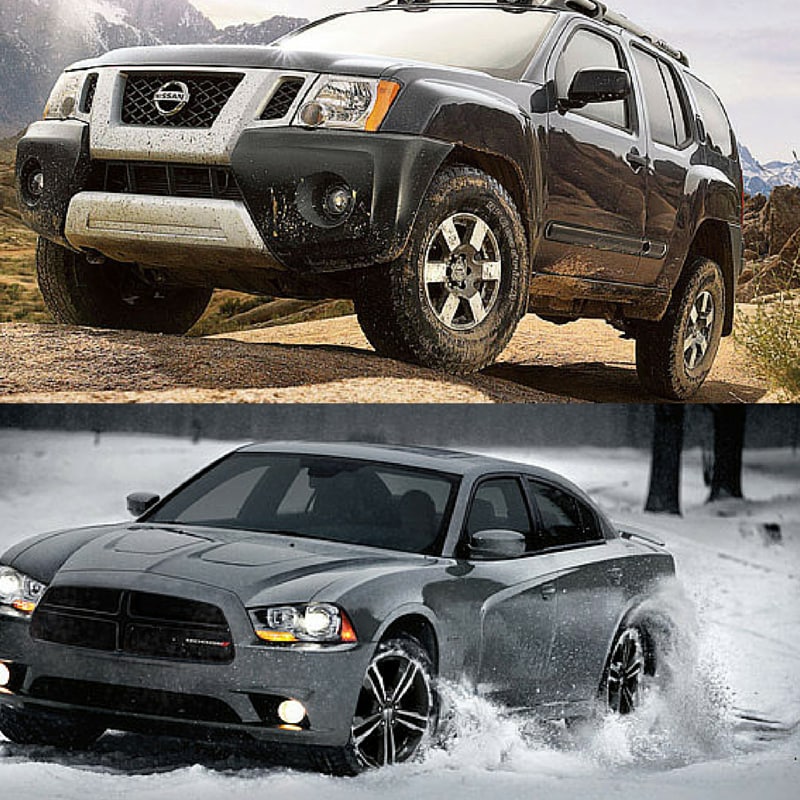 What's the difference between AWD and 4WD?
Although their names might sound somewhat similar, they serve different purposes. Key Auto Group wants you to feel safe in any one of our cars, trucks or SUV's all yearlong, so we thought it'd be best for us to decipher the difference between 4WD and AWD.
4WD or 4X4, is great at distributing power between its front and rear axle. Compared to front-wheel drive or rear-wheel drive, with 4WD you can trust that each wheel has an equal amount of power. 4WD is best for off-roading and driving through rocky terrain. This might sound plausible for handling snow and icy conditions, but when it comes to traction, 4WD is not the best choice. Because each wheel turns at the same speed, when you turn you can easily lose traction. When a car turns, the inside wheel will slow down before the outside wheel builds traction. A car, truck or SUV with 4WD will not slow down and will simply keep the wheels spinning freely. Having wheels spin freely in snow or over black ice does not sound enjoyable.
4WD Pros:
- Best traction in off-road conditions
- Proven rugged technology
- Great for the fuel economy 
4WD Cons:
- Can't be used in all weather conditions
- Adds weight & complexity to cars
- More expensive than two-wheel drive models
AWD distributes power evenly to each wheel like 4WD except in this case, each wheel provides increased grip and control for all road conditions. AWD may be heavier than 4WD, but the functions you need to handle poor driving conditions are available all the time. Whether it is a sunny day or a blizzard outside, when you have AWD, you can trust that you'll get to your destination safely.
AWD Pros:
- Provides increased grip & control under ALL road conditions
- Gives sportier handling & traction to a broader range of cars
- Reliable all the time
AWD Cons:
- Increases weight & complexity of vehicles
- Not best for extreme off-road conditions
- Not as great for the fuel economy 
Interested in learning more about all-wheel versus four-wheel drive? Contact one of our knowledgeable sales people (by filling out the form below) for more help deciding what kind of vehicle best suits your needs! 
View our current certified pre-owned vehicles by clicking here. 
Want to talk right now? We'd love to hear from you! Just call us at 855-971-6156 and we look forward to assisting you during this discovery process.